Choosing a shower shouldn't need to be a drain on time. There's a lot of choice out there, but it all depends on what it is you're looking for and what type of property you're living in.
The reason it matters where you live is twofold. Firstly, older properties are a lot more likely to have a boiler system that has a tank and a hot water cylinder. Newer build homes are more likely to have a boiler – a combi – that has no tank, but that heats the water as and when you need it. This type of boiler is more popular now in newer homes because it requires less storage and is much more energy-efficient. Understanding which boiler option your house has is an important part of identifying which shower is best for you.
This article will focus on the best shower for a combi-boiler. Older style boilers will shortly be phased out in new build properties, making the shower appliances spoken about below all the more relevant. Our article will provide strong advice for all your combi shower needs.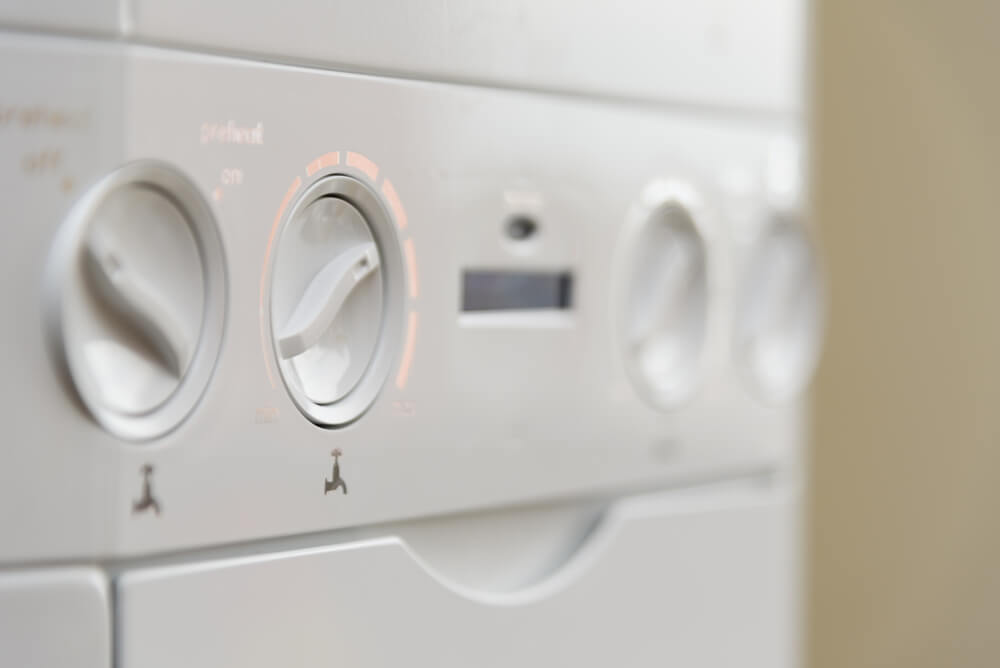 What is a Combi Boiler?
A combi boiler – short for combination boiler – is a boiler that can both heat your water and heat your home. They're the most popular choice for new homes today.
This newer technology saves both space, time and money. Previously, homes used to need an immersion heater to heat water. These heaters were large tank-like units that would take up space in an airing cupboard upstairs. These immersions would need to be turned on when hot water was needed. In terms of convenience, they weren't the best.
How does a combi boiler work?
A combi-boiler allows you to have greater control over your hot water and heating from one smaller system. This system controls both your water and your heating, allowing you to more easily control the amount of energy you use and how. That is why they're so popular for new build homes across the country. Space, cost and efficiency.
Which Shower is Best for a Combi Boiler?
Some showers are more appropriate for combi boiler units. Below we've taken a look through the best types of showers for your combi boiler.
Thermostatic Shower
There are numerous advantages to having a thermostatic shower when you have a combi boiler. Have you ever had it happen where someone else has used the hot water in your house, and the temperature whilst you are in the shower either plummets or increases ten-fold? That's because you don't have a thermostatic shower.
Thermo showers can control the temperature of your shower even when other people use hot water elsewhere in the home. These showers will keep the temperature of your shower within a range of a few degrees of your desired heat. This is the best shower for a combi boiler.
Digital Showers
Digital showers are newer technology and work in a similar way to thermostatic showers. They hold a similar temperature when someone else is using the water and keeps your shower the temperature you require.
A digital shower is a futuristic-looking machine, with digital controls and a digital screen as opposed to a plastic/metal valve to control the temperature. Another bonus to these machines is that you can set and save preset heat profiles so that you can get your ideal shower each time you use it. Certainly helpful for a system that is used by a few members of the family.
Manual Mixer Shower
A manual mixer shower is a simple, easy shower to have installed, and works with a combi boiler. Manual mixer showers mix hot and cold temperature water to create your desired temperature. They also have a temperature regulator when other members of the household use the water.
How Much Should I Spend on my Shower?
Deciding on a budget for your shower largely depends on your expectations around what a shower can do and that quality you want. You can get a thermostatic shower for around £100, but the better-quality appliances will cost upward of that.
Alternatively, larger appliances and styles such as digital showers will cost you a lot more. These are much newer technology and often will only suit certain homes. It is best to do your research and identify exactly what you want and take advice from a plumber before settling on a purchase.
Tips on Maintaining My Shower and Combi Boiler
Maintaining your shower is easy work. Making sure you keep the shower clear weekly is important for health reasons, but also to keep the machine in good working order. Remember that mould and dust can affect how your shower works. Keeping close attention to the parts of the shower that get older over time is important to. Parts may become worn due to old age and will need replacing.
Maintaining your boiler is a little less simple. Boilers are complex units and mostly require skilled engineers to fix. Whilst this much is true, there are some things you can do to improve the upkeep of your boiler.
Firstly, ensure there is enough air and ventilation wherever the boiler is kept. This will remove the heat and any dust that might reside in the cupboard/room where your boiler is. Secondly, ensure your boiler is used when necessary and not too often. Making use of room thermostats and the timer on the boiler will ensure it is working better for longer. If you think about it, your boiler will be used every day for the lifespan of the machine. Ensuring it is used for less time, and less intensely, will stop problems in the long run.
To find out more visit showersdirect.com